Did you know that University Loft Company has a GSA Defense Quarters division?  If you want to furnish barracks or quarters we have furniture that will meet your needs. As you explore what we have, you will see that Defense Quarters furniture from ULC is strong and stylish. Our products blend the power of steel with the warmth of solid wood. Even the engineered wood looks fabulous, and the laminate is resistant to stains. The furniture is strong and durable; able to take the wear and tear of daily living. And sometimes daily living can be tough enough on furniture.
Our GSA Defense Quarters furniture is crafted from Environmentally Farmed Timber. This wood has been tested for its strength and comes out stronger than the Northern Red Oak. As an eco-friendly company, we use sustainable materials whenever possible.
Military housing from University Loft is also space saving. With our Tool-Less System™ you can easily modulate your beds for optimal space. Take a twin bed and raise it up into a loft bed and utilize the space beneath with a desk or chair and drawer chests. Include a desk chair or Two-Position chair to finish the room. Bunk beds also can be arranged so that you can maximize your space.   
Because GSA Defense Quarters furniture from ULC is strong and stylish, you will enjoy all the comforts of home in your quarters or barracks.  
To see more of our military housing furniture, take your time and browse our catalogs.
Your business is important to us. An experienced University Loft representative is available to help you with your furniture needs. If you have any questions, you can give us a call at 1-800-423-LOFT (5638) or contact us online. It's no problem to fulfill orders at short notice.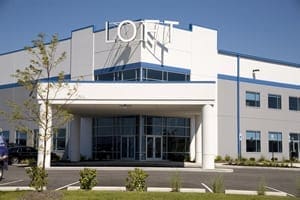 More than just LOFT. The innovative drive of University Loft Company produces superior student residence furniture, military housing, off-campus furniture and apartment furnishings. Founder and CEO, James N. Jannetides is an inspiration to many. His no compromise attitude sets the standard high in the furniture industry.
Until next time ~ Ginger Bock