For the past 29 years, University Loft Company has been producing innovative college furniture that students love. Your room is your home away from home, so your room should have the feel of home when you walk into it. Here are 4 reasons to come home to LOFT student furniture.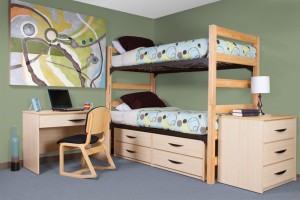 It's Beautiful
University Loft furniture looks good. Whether you have rich solid wood or the cool blend of metal and laminate, your room will look beautiful with University Loft furniture.
It's Comfortable
After a long day of classes, study, research, rushing across campus, you will come home to ergonomically designed university furniture where you can relax and refresh.
It's Strong
Made from strong sustainable timber LOFT student resident furniture will last for years. The Environmentally Farmed Timber the furniture is made from has tested stronger than Northern Red Oak.
It's Durable
After having gone through hurricanes and floods, our college furniture got wet but came out in one piece and still standing strong. The durability of University Loft college furniture is proven by the daily wear and tear that it goes through. But even when a disaster arises, our sturdiness is proven.
Those are just 4 reasons to come home to LOFT student furniture. University Loft Company continues to pioneer beautiful, comfortable, strong, and durable college student furniture in addition to apartment furnishings, multi-family unit furniture and military housing.
Your business is important to us so take a moment to look through our catalogs. Any question you have can be answered by a University Loft representative. Ask a rep about the Greenfield Series, the Butcher Block Series and the Flat Iron Series. You can contact us or call 1-800-423-LOFT (5638). We are ready to ship your order at short notice.
University Loft is about the people who trust us to furnish their living space. Founder and CEO, James Jannetides' continual drive and determination is the force behind University Loft Company. His example as an extreme visionary has been a wellspring of encouragement and inspiration to many.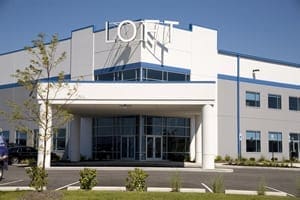 Until next time ~ Ginger Bock